You can get a free commemorative NFT if you met me at All Things Open Conference in Raleigh, NC.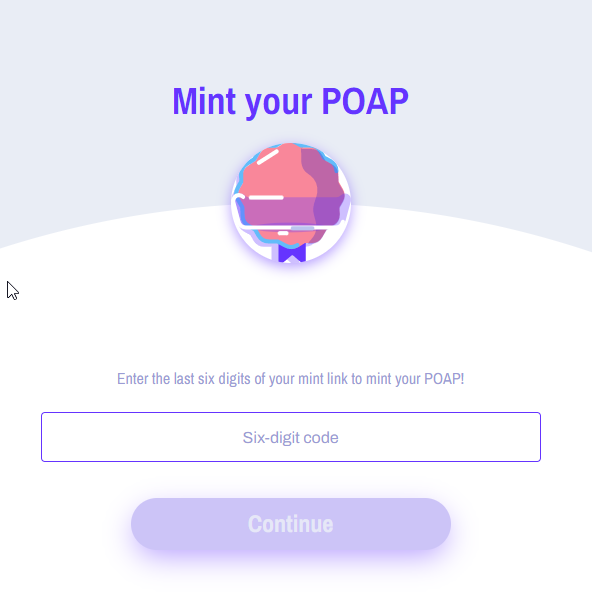 Enter your Ethereum address (or ENS/Email)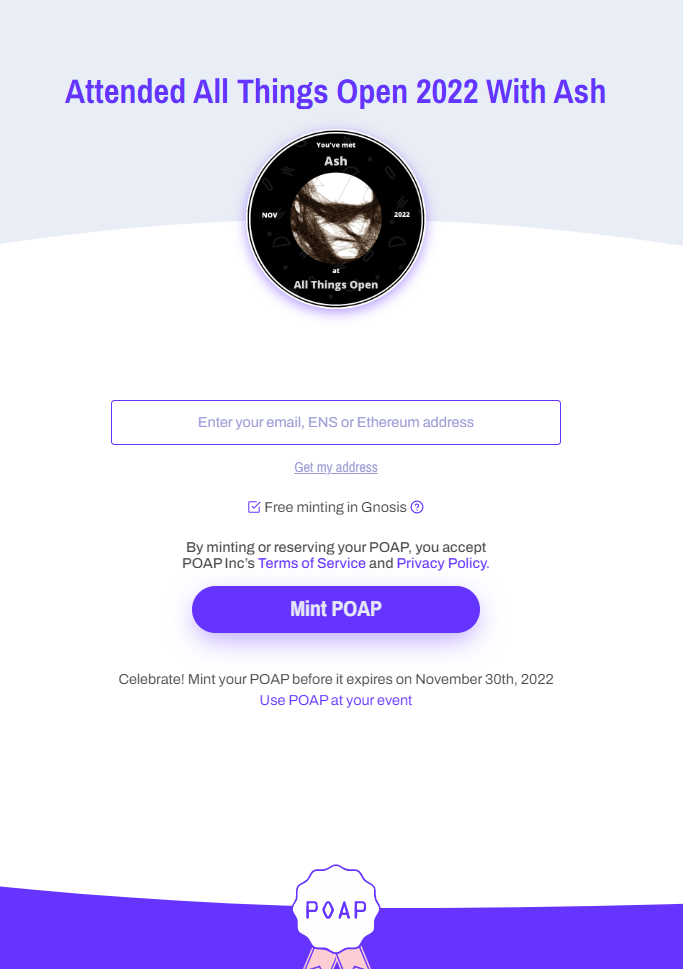 Check [Free minting on Gnosis] for free minting of NFT on xDAI chain

If you uncheck this box you can migrate to Ethereum mainnet now but you will have to pay for that transaction. You can also migrate to mainnet later if you wish.

Click on Mint POAP button
Your NFT will be confirmed after the minting is complete.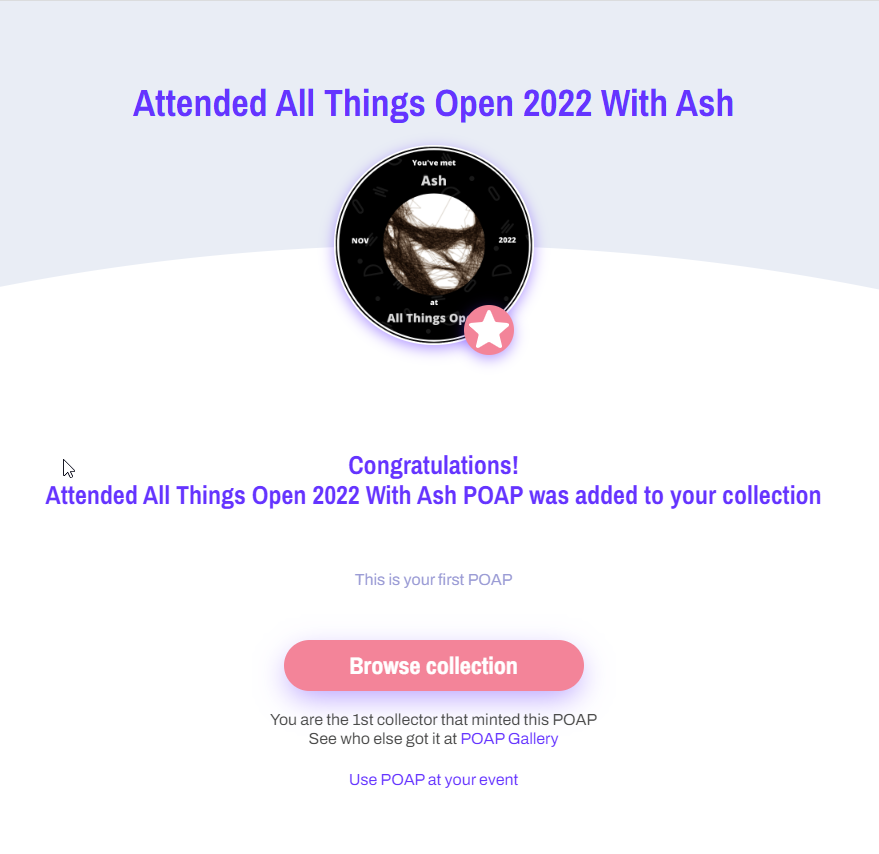 POAPs are Non Fungible Tokens (NFT) issued on the blockchain. Learn more of POAPs here : https://poap.xyz/